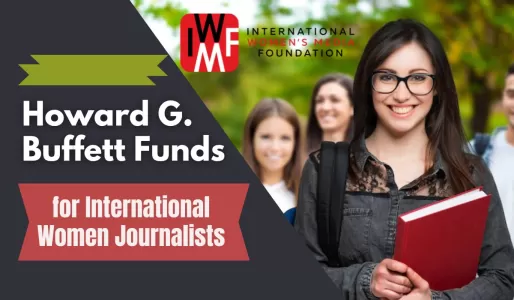 The IWMF's Howard G. Buffett Fund for Women Journalists supports the production of ambitious projects and underreported, globally important stories.
Women and nonbinary journalists of any nationality are eligible to apply.
Applicants must identify as women or nonbinary. (The IWMF believes that gender does not conform to one notion. We are inclusive of all journalists who identify as women, which includes trans women, and nonbinary people.)
Practicing journalism must be the applicant's primary profession.
Applicants must have at least one year of professional journalism experience, with a track record of publishing in non-student outlets.
Teams of journalists may apply, however the submission must be from a woman or nonbinary journalist and the team must include at least 50% women or nonbinary journalists.
Special consideration will be given to freelance journalists.