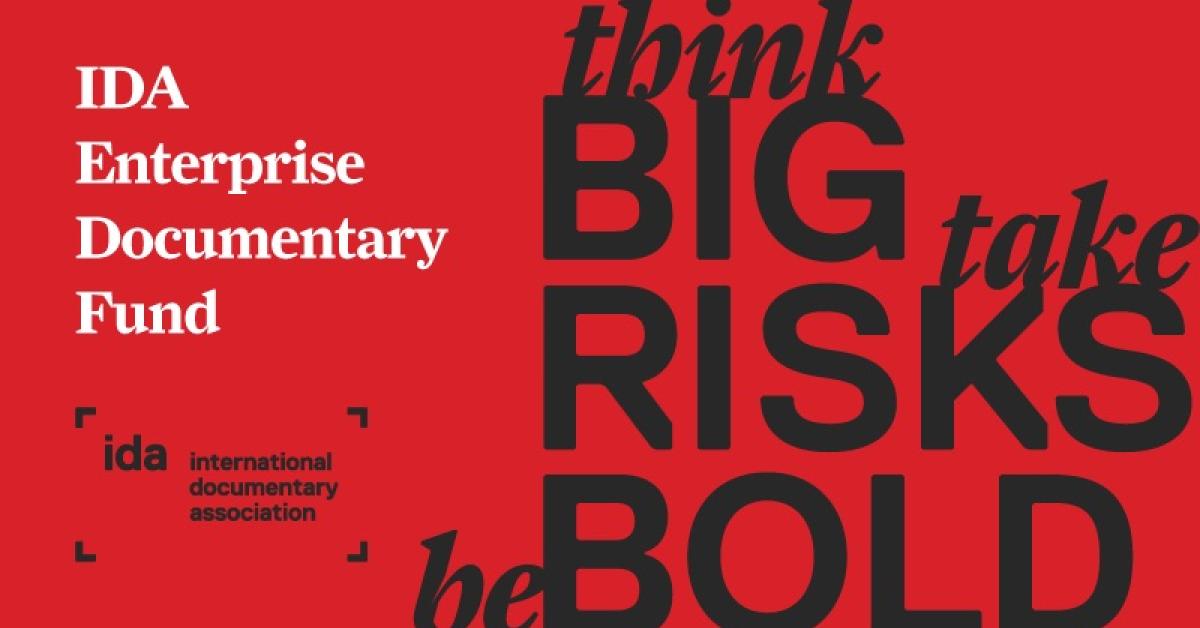 The IDA Enterprise Documentary Fund supports in-depth explorations of original, contemporary stories that integrate journalistic practice into the filmmaking process.
During the last decade, the contraction of print and broadcast media and the expansion of digital platforms spurred an unprecedented crossover between journalism and independent nonfiction filmmaking.
Documentarians, working alone or in small teams, are increasingly taking on high-stakes storytelling once the domain of legacy media. Very often, they do so without the support, resources, and protection of established institutions.
Applicant must be the director and/or a producer who shares creative and editorial oversight of the project. Applicant must either be a U.S. citizen or reside in the U.S., and be a "U.S. Person" with a valid TAX ID.
International co-productions are eligible if the applicant (director and/or producer) is a U.S. citizen or resides in the U.S. and is a "U.S. Person" with a valid TAX ID.
Applicant must have directed and/or produced a minimum of two feature-length films (40 minutes or longer) or an equivalent documentary series or two broadcast hours. Film must be in production.
Production costs may include staff, crew, travel, gear rental, office expenses, production insurance and legal expenses during the production period. Films with principal research and development completed are especially encouraged to apply.
Films nearing the end of production will be considered, but must have production expenses remaining. Subject may be domestic or international. Film must be intended to reach a large and broad audience (a broadcast or distribution commitment is not required).
Documentary Fund for US Filmmakers