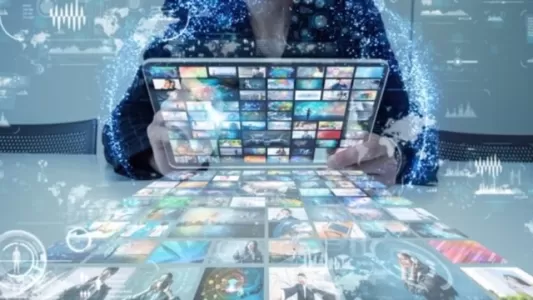 This film marketing plan template considers the film, audience and financial resources available to target a viable distribution strategy. The ailm of film marketing is to get as much exposure to a targeted audience to sell your film.
What is a Film Marketing Plan
A film marketing plan is a comprehensive strategy for promoting a film to its target audience and generating interest and excitement for the release. A successful film marketing plan typically includes the following elements:
Define your target audience: Identify who your film is intended for, including demographic information such as age, gender, and location. This information will help you determine where to focus your marketing efforts.
Conduct market research: Gather information about the competition, consumer preferences, and the overall film market to help inform your marketing strategy.
Determine your unique selling proposition: What sets your film apart from others? Identifying your unique selling proposition will help you create a message that resonates with your target audience.
Develop a marketing budget: Determine how much money you have to spend on your marketing efforts and allocate funds accordingly.
Choose your marketing channels: Decide which channels will be most effective in reaching your target audience, such as social media, film festivals, or traditional advertising.
Create a marketing timeline: Plan out the key milestones and deadlines for your marketing efforts, including when to release trailers, hold events, and launch promotions.
Measure and evaluate: Keep track of the effectiveness of your marketing efforts and adjust your strategy as needed.
Collaborate with partners: Seek out partnerships with organizations that can help you reach your target audience and promote your film, such as film festivals, distribution companies, and online platforms.
A well-executed film marketing plan can help build buzz and interest for your film, attract a larger audience, and ultimately increase box office revenue.
You need to include your marketing plan in your film business plan when you present to investors.
Define the goal for your marketing campaign
Build your brand
Find a highly defined core group of True Fans
Reach and engage your audience to sell your film
Film Marketing Plan Strategy
A successful film marketing plan strategy typically includes the following steps:
Establish your brand: Define your film's brand and create a consistent image and message that can be used throughout your marketing efforts.
Leverage social media: Utilize social media platforms such as Facebook, Twitter, and Instagram to reach your target audience and build buzz for your film.
Utilize influencer marketing: Partner with popular influencers and bloggers in your target audience to promote your film and reach a wider audience.
Host events and screenings: Organize events such as premiere screenings, Q&A sessions, and other interactive experiences to build excitement and generate media coverage.
Release teasers and trailers: Create and release teasers and trailers for your film to build anticipation and give audiences a glimpse of what's to come.
Utilize targeted advertising: Place targeted advertisements in places where your target audience is likely to see them, such as online platforms, film festival websites, and industry publications.
Partner with distributors and theaters: Work with distribution companies and theaters to promote your film and secure a wider release.
Create merchandise and other promotional items: Create merchandise such as t-shirts, posters, and other items to generate additional revenue and provide fans with a way to show their support for your film.
Evaluate and adjust: Regularly evaluate the effectiveness of your marketing efforts and adjust your strategy as needed to ensure you're reaching your target audience and building excitement for your film.
A successful film marketing plan strategy should be tailored to the specific needs and goals of your film, and should be designed to reach your target audience, build buzz, and ultimately drive box office revenue.
When to start a Film Marketing Plan
 Even at script stage, scenes need to be identified that will be the standout points of your marketing campaign.
Script Stage: look for scenes that will get a response from your targeted audience
Pre-Production: book your behind the scenes team as well as cast for the shoot days where key art can be created
During Production: do interviews with key team and cast for your EPK Kit
Your Film Marketing Plan should be at minimum 30% of your total budget
How to create a Film Marketing Plan
Plan your Schedule through to campaign launch
Build a profile of your perfect audience member
Define your genre and keywords
Analyze the statistics, how many targets can you reach
Build your website and create social accounts
Find organisations, social influencers and partners to grow your email database
Write relevant articles, press releases and design artwork
Complete your EPK (Electronic Press Kit)
10 Tips for a Film Marketing Campaign
Start your film marketing strategy in pre-production as the message and tone has to be consistent right through your campaign.
Decide on the colors, font, handle identity
What time is your audience online
Prepare your marketing message for different target markets, for instance a comedy can become a romantic film
Build a relationship with your audience as you will engage them in your upcoming films as well
You are aiming for a good opening run, after that it will be critics, media and word-of-mouth to sustain success
Use film festivals as a strategic tool to build hype
Market to your core audience, don't go for numbers
Tailor everything to your audience
Films that work on vod are genre, cast or large audience
Marketing gives you the ability to find fans that want to see your film, you just have to find them
Marketable Elements
Describe an element in your script and how you will use them and which targeted audience they relate to
Example: Car chase scene to be featured on poster and trailer as our primary audience watch action genre
Example 2: Dinner table scene to be featured in our social marketing to appeal to mothers and family orientated audiences
Marketing Partners
List who you will target as potential partners and why, for example 'toy manufacturers' if your film is related to children.
Similar Films
List similar films and how their audience relate to your film in terms of audience.
Create Buzz
Stunts: Describe how you going to create buzz in a specific location
Event Screenings: Describe specialized screenings to your target audience, example conferences or interest groups.
Press Events: Describe who you intend to invite to press screenings and why they cover your audience demographic.
Online Strategy: Who you are targeting online, example Facebook groups or Instagram, elaborate on their audience and numbers.
Advertising: Mention how you going to use online advertising, billboards, street posters, youtube pre-roll, etc in your campaign
Media Outreach
Newspapers:
List who your you intend to contact(ed) and why they (already attached or interested)
Radio Shows:
List who your you intend to contact(ed) and why they (already attached or interested)
Television Talk Shows:
List who your you intend to contact(ed) and why they (already attached or interested)
Podcasts:
List who your you intend to contact(ed) and why they (already attached or interested)
Film Festival Strategy
Name festivals you intend to apply to and why they relate to your film
Example: Telluride Festival as they focus on high art scene indiefilm
Example 2: Women's International Film & Arts Festival as they concentrate on female led films
Market your Film