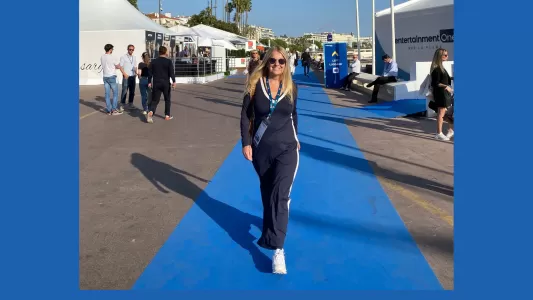 FilmDaily has been in operation since 2003. It is run and built by Lilian Baksalevowicz who is based in Cannes, France.
FilmDaily is a platform that provides solutions to filmmakers from film funding, production through to self-distribution.
For a detailed resume, see https://www.linkedin.com/in/lilian-baksalevowicz/
Lilian's extensive experience in the film industry for over 20 years working in the features, commercials and television industries in The United States, France, Greece and South Africa.
Most notably she worked on Sofia Coppola's Virgin Suicides and had the pleasure of working with Oscar nominated Ed Lachman, Jan Roelfs and Alex Keshishian.
As an Agent for award-winning cinematographers, editors and production designers in New York, her experience of structuring deals for production brings great value into the understanding of today's markets in the online world.
"It is such a pleasure establishing FilmDaily.tv with the aim for all filmmakers to be able to move forward on projects, get financed and successful distribution".
Wishing you the greatest success.
Sincere regards,
Lilian
Lilian Baksalevowicz lilian(at)filmdaily.tv